Mother's Day Pre-orders are CLOSED. We will have as much as possible in-store Satruday May 8th and Sunday May 9th.
Everything is first come, first served. Open 10am-3pm Saturday and Sunday.
***ONLINE ORDERING WILL BE CLOSED SATURDAY AND SUNDAY DUE TO THE HIGH VOLUME OF PREORDERS***
***WE WILL STILL BE AVAILABLE FOR DELIVERY ON SKIP THE DISHES AND UBER EATS***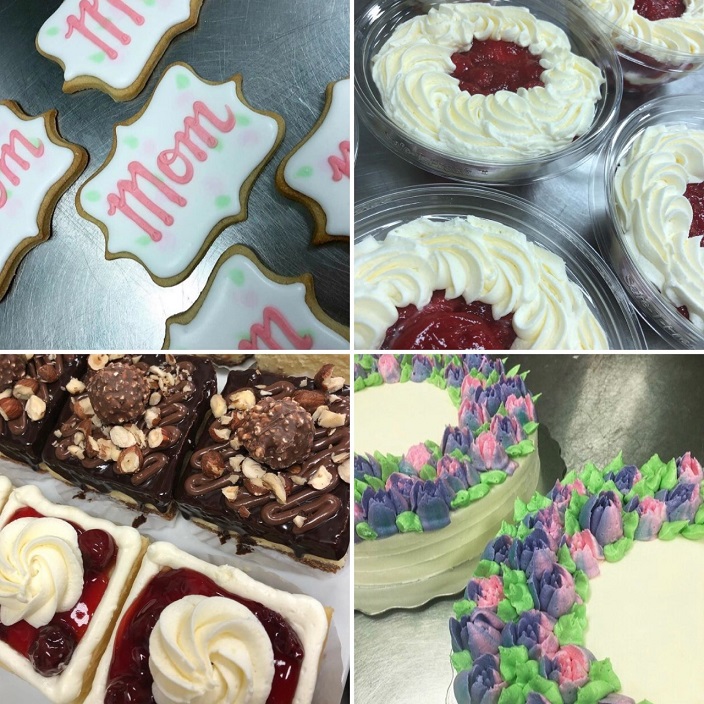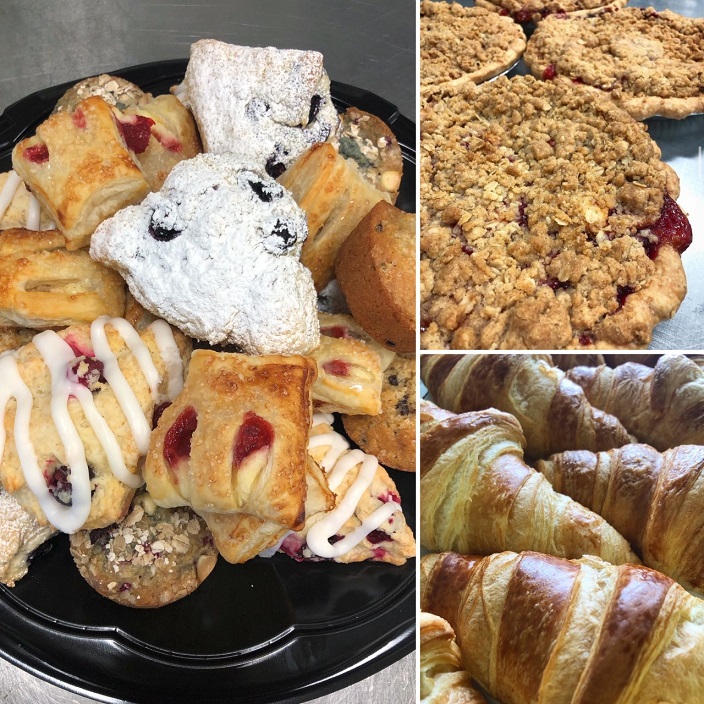 Regular Menu
Mini Cupcakes: $13.75/12
Regular Cupcakes: $15.50/6 $30.00/12
Gluten Free Cupcakes: $3.50/ea $20.00/6 $38.00/12
Bars: $3.50/ea $20.00/6 $38.00/12
- Hello Dollies, Lemon Bars, Nanaimo Bars,
Wonder Bars, Buttertart Bars, Millionaire Shortbread
Bars: $4.00/ea $22.50/6 $44.00/12
-Brownies, Date Bars
Eclairs: $3.50.ea $20.00/6 $38.00/12
Stuffed Cookies: $5.00/ea $28.50/6 $55.00/12
-PBJ, S'mores, Red Velvet
French Macarons: $12.50/6 $24.00/12
-Random assortment based on availability
Flakies: $3.75/ea $21.00/6 $39.00/12
Basic Cake w/ Greeting: $25.00/6", $35.00/8"
-Chocolate, Vanilla, Marble, Red Velvet, Carrot
Rosette Cake: $40.00/6", $55.00/8"
-Chocolate, Vanilla, Marble, Red Velvet, Carrot
3" Cheesecakes: $7.00/EA $38.00/6 $69.00/DOZ
-Cherry, Oreo, Ferrero, S'mores
8" Mix n' Match Cheesecake (2 days notice): $40.00
Your choice of 8 pieces
-Cherry, Oreo, Ferrero, S'mores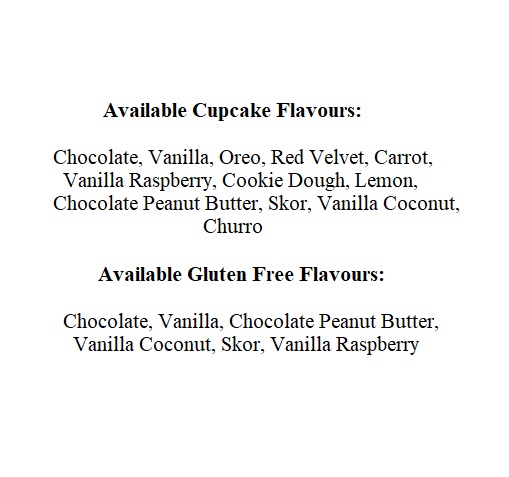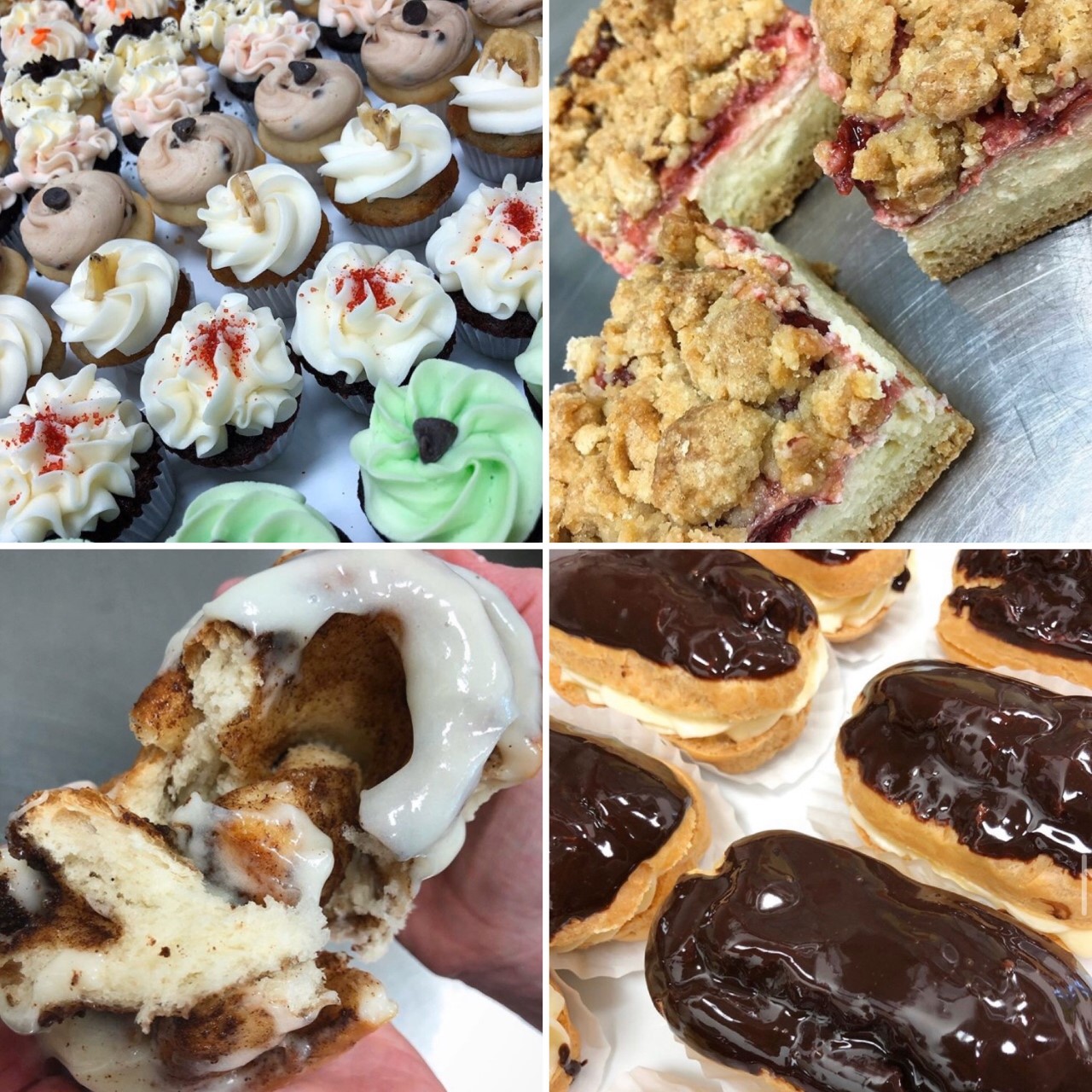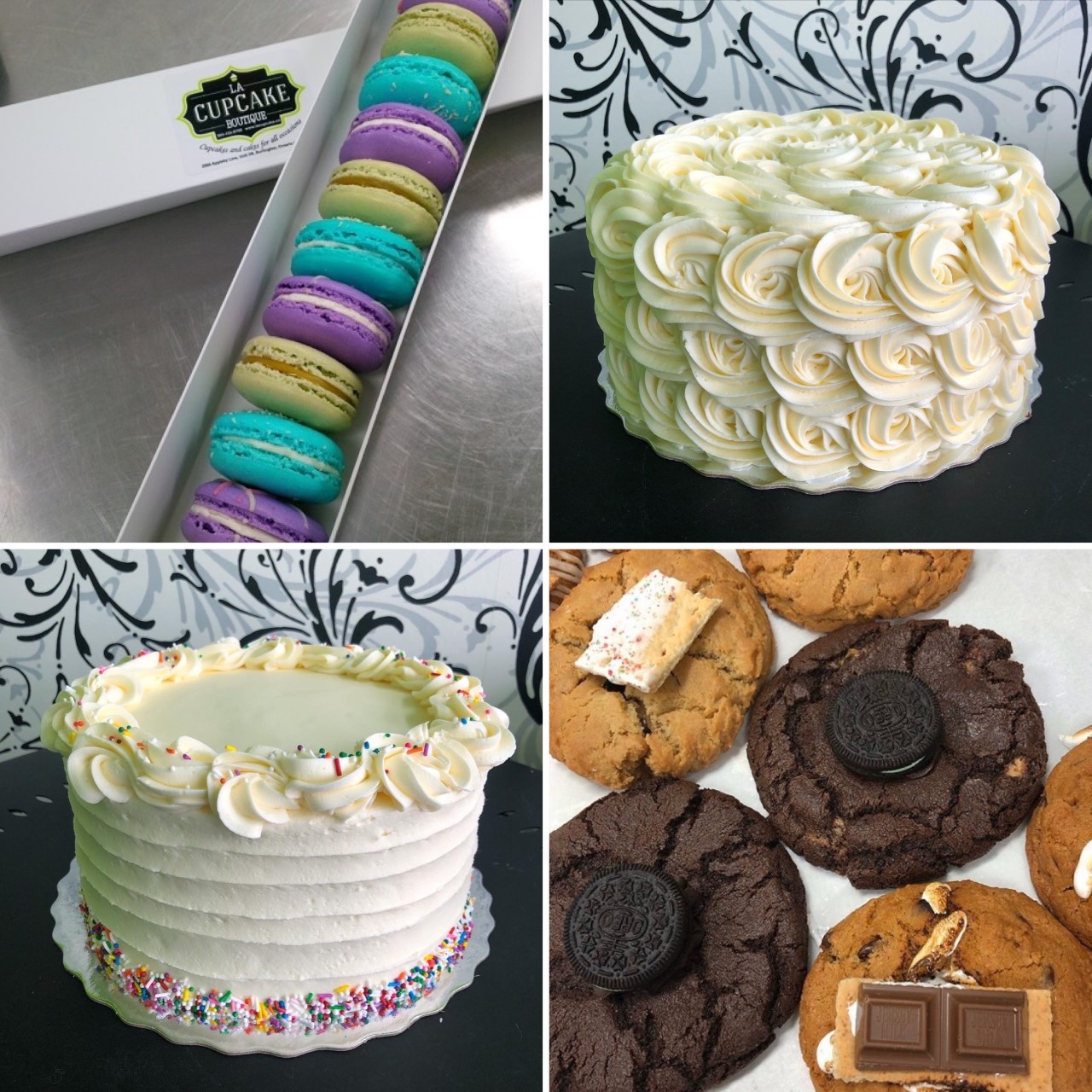 1/4 Pound Stuffed Cookies:
S'mores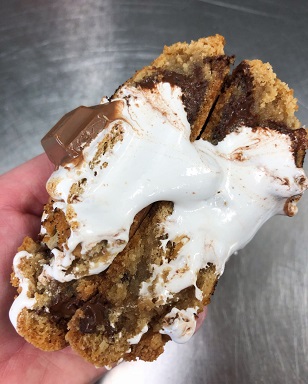 PB&J