Holiday Menu
905-332-8700
YES! We will be open Tuesday December 24th!
Be sure to place your orders by
Thursday December 19th
Menu:
Pies: Apple Crumble, Apple Cranberry ...$14.00 Pecan ...$15.00
Cookie Platter (40pcs): Assorted cookies, shortbreads, decorated sugar cookies...$45.00
Square Platter (32pcs): Assorted bars and brownies ...$40.00
Combo Platter (36 pcs): Assorted cookies and bars ...$45.00
Party Tray: Chocolate bark, peanut brittle, shortbread, cracker candy ...$35.00
8" Wreath Cake: Chocolate or vanilla cake with a greeting of your choice ...$20.00
Yule Log: Chocolate sponge filled with chocolate mousse ...$20.00
Cranberry Lemon Scones: ...$3.00/ea $16.50/6 $33.00/doz
Gingerbread House: Small ...$35.00 Large ....$65.00
We will have all kinds of Holiday treats in store daily, be sure to come in and see what we have to offer!
And don't forget, CUPCAKES will of course be available as per usual, including our holiday flavours.
*Prices do not include tax*
1/4 Pound Stuffed Cookies
We have these available in-store daily, but it's best to place an order for larger quantities or specific flavours as we don't always have every flavour in-stock.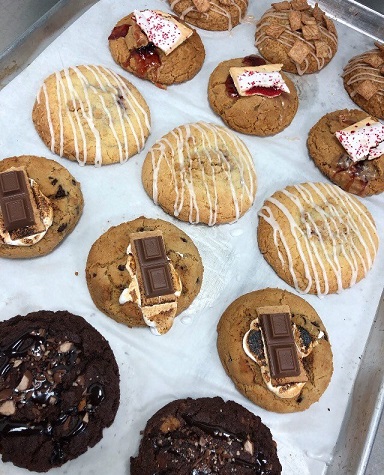 S'mores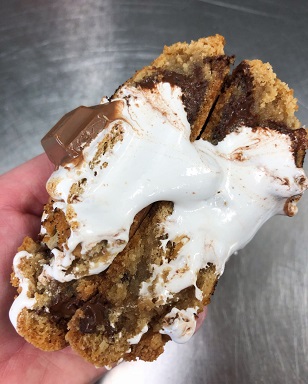 Cherry Cheesecake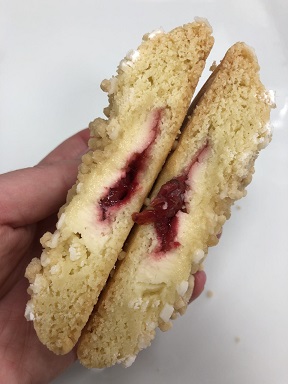 PB&J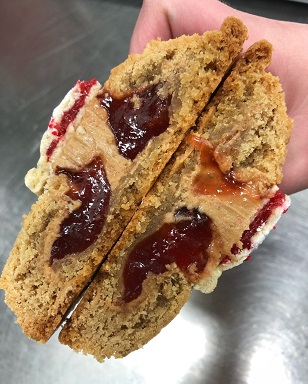 Appledoodle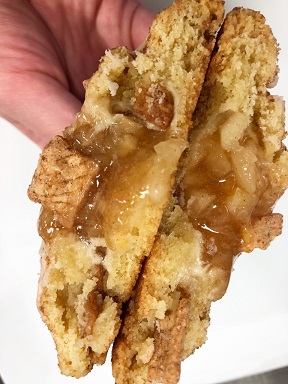 Chocolate Mint